Posts for tag: nutrition
By Clemson SC Dental Associates
June 22, 2021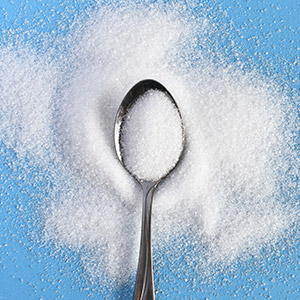 You've probably heard your dentist say more than once to cut back on sweets. That's good advice not only for keeping your teeth healthy, but your whole body as well.
As a carbohydrate, a macronutrient that helps supply energy to the body's cells, sugar is prevalent naturally in many foods, particularly fruits and dairy. The form of which we're most concerned, though, is refined sugar added to candy, pastries and other processed foods.
Believe it or not, three out of four of the 600,000 food items on supermarket shelves contain refined sugar, often hiding under names like "high fructose corn syrup" or "evaporated cane syrup." So-called healthy foods with labels like "low fat" or "diet" have added sugar and chemicals to replace the taste of fat they've removed.
But perhaps the biggest sugar sources in the average U.S. diet are sodas, energy drinks, and sports drinks. With the added volume of sugar in processed foods, the growing consumption of sweetened beverages has pushed the average American's sugar intake to nearly 20 teaspoons a day—more than three times the recommended daily allowance.
And right along with the increased consumption of sugar, cases of Type 2 diabetes, heart disease and other systemic diseases have likewise risen. And, yes, preventable tooth decay continues to be a problem, especially in children, with sugar a major contributing factor in the prevalence of cavities.
So, what can you do to keep your daily sugar intake within healthy bounds?
Check ingredient labels on packaged food for added sugar, chemicals or preservatives. If it contains sugar or "scientific"-sounding ingredients, leave it on the shelf.
Be wary of health claims on food packaging. "Low fat," for example, is usually an indicator of added sugar.
Drink water or unsweetened beverages instead of sodas, sports drinks or even juices. Doing so will vastly lower your daily intake of sugar.
A healthy diet with much less sugar and regular exercise will help you stay healthy. And with a lower risk for tooth decay, your teeth will also reap the benefits.
If you would like more information on the effects of sugar on your oral and general health, please contact us or schedule an appointment for a consultation. You can also learn more about this topic by reading the Dear Doctor magazine article "The Bitter Truth About Sugar."
By Clemson SC Dental Associates
December 24, 2019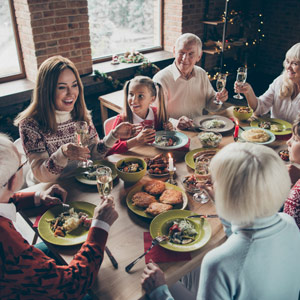 'Tis the season to be merry—and with plenty of edible goodies! During the holidays, families fill their homes with all sorts of delectable treats for friends and loved ones. But there can be unintended consequences with all this joyous feasting, and not just added pounds come January: eating more sugar could increase your risk for dental disease.
We're not here to throw a wet blanket on your holiday fun. Instead, we have 4 commonsense tips to help you keep your holiday snacking from ultimately causing tooth and gum woes.
Blend in healthier choices. The problem with sugar is that it's a prime food source of disease-causing oral bacteria. The more sugar available in the mouth, the more these bacteria multiply and increase the disease threat to your teeth and gums. So, try reducing sugar by adding savory treats like nuts or flavored popcorn to your sweeter offerings. And don't forget cheese and other dairy—eating dairy products along with sweets can help blunt some of sugar's effect on bacteria.
Avoid "grazing." While it's tempting to do so during the holidays, continuous snacking increases the mouth's acidity, which is like Superman's kryptonite to your tooth enamel. The longer acid directly contacts your enamel, the more it can soften it and open the door to tooth decay. Saliva neutralizes after-meal acid; but if you're constantly snacking, you could prevent saliva from completely buffering the acid present. So, limit your snacking time—or better yet, reserve your sweet treats for mealtime.
Don't neglect your hygiene. The hectic pace of the holidays can interfere with people's normal routines. Don't let that happen to your daily practice of brushing and flossing. These essential hygiene tasks clean your teeth of a disease-causing biofilm called dental plaque. Miss a few days and the accumulated plaque could trigger an infection that could damage your gums and ultimately your teeth. You can help avoid this by brushing and flossing every day.
Don't brush right after eating. The mouth's acidity naturally increases during and just after eating. As we alluded to earlier, saliva's on the job getting the mouth back to a more neutral state and reducing the effect of acid on enamel. That takes about an hour, though, and in the meantime your enamel may be in a slightly softened state. If you brush right after eating, you might inadvertently brush tiny bits of enamel. So, wait an hour or so after eating before you brush.
The holidays are all about enjoying friends and family and ringing in the new year. Follow these tips to ensure it's a healthy and happy one for your teeth and gums.
If you would like more information about dental care during the holidays, please contact us or schedule a consultation. To learn more, read the Dear Doctor magazine article "6 Tips to Help Prevent the Erosion of Tooth Enamel."
By Clemson SC Dental Associates
June 07, 2019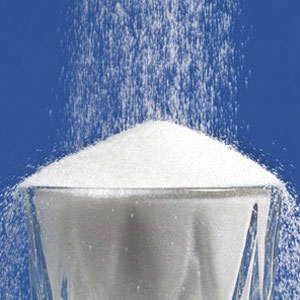 Occurrences of obesity and Type 2 diabetes have soared in the last few decades. While there are a number of influencing factors, health officials place most of the blame on one of our favorite foods: sugar. Only a generation ago we were consuming an annual average of 4 pounds per person. Now, it's nearly 90 pounds.
We've long known that sugar, a favorite food not only for humans but also oral bacteria, contributes to dental disease. But we now have even more to concern us—the effect of increased sugar consumption on health in general.
It's time we took steps to rein in our favorite carbohydrate. Easier said than done, of course—not only is it hard to resist, it's also hard to avoid. With its steady addition over the years to more and more processed foods, nearly 77% of the products on grocery store shelves contain some form of sugar.
Here's what you can do, though, to reduce sugar in your diet and take better care of your dental and general health.
Be alert to added sugar in processed foods. To make wiser food choices, become familiar with the U.S.-mandated ingredient listing on food product packaging—it tells if any sugar has been added and how much. You should also become acquainted with sugar's many names like "sucrose" or "high fructose corn syrup," and marketing claims like "low fat" that may mean the producer has added sugar to improve taste.
Avoid sodas and other prepared beverages. Some of the highest sources for added sugar are sodas, sports drinks, teas or juice. You may be surprised to learn you could consume your recommended daily amount of sugar in one can of soda. Substitute sugary beverages with unsweetened drinks or water.
Exercise your body—and your voice. Physical activity, even the slightest amount, helps your body metabolize the sugar you consume. And speaking of activity, exercise your right to have your voice heard by your elected officials in support of policy changes toward less sugar additives in food products.
Becoming an informed buyer, disciplined consumer and proactive citizen are the most important ingredients for stopping this destructive health epidemic. Your teeth—and the rest of your body—will thank you.
If you would like more information on the effects of sugar on dental and general health, please contact us or schedule an appointment for a consultation. You can also learn more about this topic by reading the Dear Doctor magazine article "The Bitter Truth About Sugar."