Posts for tag: dental implants
By Clemson SC Dental Associates
May 12, 2018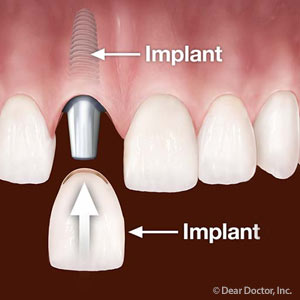 If you have a problem tooth we've recommended removing, those "Tooth in one day" ads—a tooth removed and an implant placed at the same time—might start to pique your interest. But there are a few factors we must consider first to determine if this procedure is right for you. Depending on your mouth's health conditions, you may need to wait a little while between tooth extraction and implantation.
Here are 3 timing scenarios for receiving your implant after tooth removal, depending on your oral health.
Immediately. The "tooth in one day" scenario can be much to your liking, but it could also be tricky in achieving the best results. For one, the implant may fit too loosely—the bone around the socket might first need to heal and fill in or undergo grafting to stimulate regeneration. In other words, immediate implant placement usually requires enough supporting bone and an intact socket. Bone grafting around the implant is usually needed as well.
After gum healing.  Sufficient gum coverage is also necessary for a successful outcome even if the bone appears adequate. To guard against gum shrinkage that could unattractively expose too much of the implant, we may need to delay implant placement for about 4 to 8 weeks to allow sufficient gum healing and sealing of the extraction wound. Allowing the gums to heal can help ensure there's enough gum tissue to cover and protect the implant once it's placed.
After bone healing. As we've implied, implants need an adequate amount of supporting bone for best results. When there isn't enough, we might place a bone graft (often immediately after tooth extraction) that will serve as a scaffold for new bone to grow upon. Depending on the degree of bone loss, we may wait until some of the bone has regenerated (about 2 to 4 months) and then allow the natural process of bone cells growing and adhering to the implant (osseointegration) to complete the needed bone growth. If bone loss is extensive, we may need to wait until full healing in 4 to 6 months to encourage the most stable outcome.
If you would like more information on the process of obtaining dental implants, please contact us or schedule an appointment for a consultation. You can also learn more about this topic by reading the Dear Doctor magazine article "Implant Timelines for Replacing Missing Teeth."
By Clemson SC Dental Associates
January 19, 2018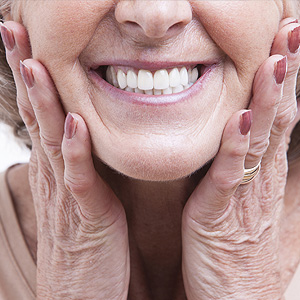 You've seen the ads for obtaining a new tooth in one day with a dental implant. Those aren't exaggerated claims — you can leave the dental office the same day with a new tooth that looks and functions like the old one.
But the dramatic marketing aside, there is a bit more to the story. Same day tooth replacement isn't appropriate in every situation. And even when it is, there are risks for failure.
We can minimize those risks, however, by focusing on certain goals during the three distinct phases in the process: removing the natural tooth; placing the metal implant into the jawbone; and affixing the visible, crown.
It's crucial during tooth extraction that we avoid damaging the socket bone that will ultimately support the implant's titanium post. If the socket walls break down it could set up future gum recession or cause us to abort the implant procedure altogether that day.
When placing the implant, we want to focus on achieving a strong hold. Due to its special affinity with titanium, bone cells gradually grow and adhere to the post to firmly anchor the implant in time. But since we're immediately loading a crown rather than allowing the bone to fully integrate first, we need to ensure the implant has a secure hold from the get-go. We can only achieve this with precise placement based on careful examination and planning, as well as adequate bone.
Even so, the implant still needs to integrate with the bone for a lasting hold, and that takes time. Even with normal biting forces the implant risks damage during this integration period. That's why we place a temporary crown a little shorter than the surrounding teeth. Those adjacent teeth will take the brunt of the biting force and not the implant.
Once the bone has fully integrated, we'll replace the temporary crown with a permanent one the proper height proportional to the other teeth. Even with the temporary crown, though, you'll still have a life-like tooth the day we removed the older one.
The key to success is planning — first determining if you meet the criteria for a same-day implant and then mapping out and carefully executing each succeeding step. Doing this will ensure your same-day implant is a success from day one.
If you would like more information on same-day tooth replacement, please contact us or schedule an appointment for a consultation. You can also learn more about this topic by reading the Dear Doctor magazine article "Same-Day Tooth Replacement with Dental Implants."
By Clemson SC Dental Associates
August 22, 2017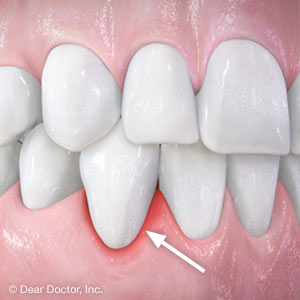 Teeth-replacing dental implants not only look life-like, they're made to last. For one thing, the metals and dental materials used in them are impervious to bacterial infection.
But that doesn't mean implants are impervious to failure. Implants depend on the bone and other natural mouth structures for support. If the bone becomes weakened due to disease, the implant could become unstable and ultimately fail.
Peri-implantitis, the condition that can lead to this kind of failure, is a major concern for implant longevity. It's a type of periodontal (gum) disease triggered by plaque, a thin film of food particles that can build up quickly in the absence of adequate brushing and flossing. The gum tissues around the implant become infected and inflamed.
If the infection isn't properly treated with renewed oral hygiene and clinical plaque removal, it could spread below the gum line and begin to damage the underlying gum tissues and bone. This could destroy the all-important connection between the titanium implant post and the bone. The implant could eventually loosen and become completely detached from the bone.
The key is early intervention before the bone becomes damaged. Besides plaque removal we may also need to apply antibiotics in some form to control the growth of disease-causing bacteria. If the disease has fairly advanced we may also need to consider surgical repair to strengthen the attachment between implant and bone.
You can help to avoid peri-implantitis altogether by practicing consistent daily brushing and flossing around all your teeth including the implant, and seeing your dentist at least twice a year for cleanings and checkups. And by all means see your dentist if you notice any signs of gum swelling, redness or bleeding. Staying on top of your gum health will help not only the natural tissues and remaining teeth in your mouth, it will help preserve your implants for decades to come.
If you would like more information on maintaining your dental implants, please contact us or schedule an appointment for a consultation.