Posts for: November, 2020
By Clemson SC Dental Associates
November 19, 2020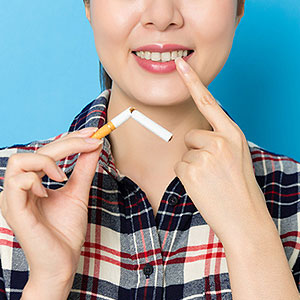 During his exploration of the Americas, Christopher Columbus encountered a native in a canoe loaded with water, food and a strange bunching of leaves. This marked the first European encounter with tobacco, a discovery that still haunts us to the present day. Today, millions smoke tobacco—and many suffer serious health problems as a result, including dental diseases like tooth decay and gum disease.
The American Cancer Society is sponsoring its 44th annual Great American Smokeout this November 19 when health providers across the country encourage smokers to kick the tobacco habit. Dentists will certainly be among them: Studies show that smokers are five times more likely to lose teeth than non-smokers due to a higher incidence of dental disease. Here's why.
Increased plaque and tartar. The main cause for tooth decay and gum disease is dental plaque, a thin, bacterial film that builds up on teeth. Brushing and flossing, along with regular dental cleanings, can keep plaque and its hardened form tartar from accumulating. But substances in tobacco restrict the flow of saliva needed to curb bacterial growth. This in turn can increase plaque accumulation and the risk for disease.
Hidden symptoms. Your gums often "tell" you when you have early gum disease by becoming swollen and red, and bleeding easily. But if you smoke, you might not get that early warning—the nicotine in tobacco interferes with your body's inflammatory response, so your gums, although infected, may look normal. By the time you find out, the infection may have already spread, increasing your chances of tooth loss.
Slow healing. Nicotine can also constrict the mouth's blood vessels, slowing the delivery of nutrients and infection-fighting antibodies to your teeth and gums. As a result, your body may have a harder time fighting tooth decay or gum disease, and diseased tissues can take longer to heal. Slower healing can also complicate the process of getting dental implants.
Increased oral cancer risk. Although it's not as prevalent as other cancers, oral cancer is still among the deadliest with a dismal 50% survival rate after five years. Smokers are six times more likely than non-smokers to develop oral cancer. But by quitting smoking and other forms of tobacco, you could reduce your oral cancer risk to that of a non-user in just a few years.
Kicking the smoking habit often takes a monumental effort, but it's worth it. Quitting not only improves your overall well-being, it could help you gain healthier teeth and gums. To learn how, see us for an up-to-date dental exam—we can show you how getting Columbus's most notorious discovery out of your life could do wonders for your smile and dental health.
If you would like more information about the effects of tobacco on your oral health, please contact us or schedule a consultation. To learn more, read the Dear Doctor magazine articles "Smoking and Gum Disease" and "Strategies to Stop Smoking."
By Clemson SC Dental Associates
November 08, 2020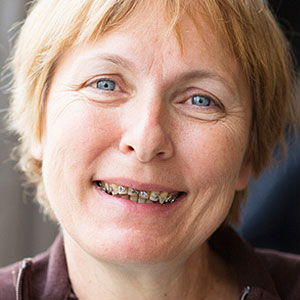 Cowboys wear Stetsons; ballerinas wear tutus; and teenagers wear…braces.
At least that's the popular conception. In actuality, one in five orthodontic patients is an adult, a number that continues to grow. Even adults over fifty are straightening their teeth and improving their smiles.
But it's still a big step and many adults are wary to take it because they think it's too late. Not necessarily: If you're an older adult toying with the idea of straightening your teeth, toy no more. Here's the lowdown on late in life orthodontics.
It's not just about the smile. While wanting a more attractive smile may have started you thinking about orthodontics, it's not the primary reason for considering it. Straightening your teeth can improve your health. Because misaligned teeth are more difficult to keep clean of disease-causing plaque, realigning them properly can improve your hygiene and lower your risk of dental disease. You'll also gain new chewing efficiency and comfort, which can improve your overall health and nutrition.
Health, not age, is the determining factor. Even if you're well advanced in years you can have your teeth straightened—as long as you're healthy. If your teeth, gums and supporting bone aren't in the best of shape, the stresses associated with tooth movement might be further damaging. Some systemic conditions may also interfere, so a full assessment of your overall health will be needed before treatment.
Only you and your dentist need to know. A lot of adults are embarrassed by the prospect of wearing braces. But you might be a candidate for an alternative to braces called clear aligners. These clear plastic trays are worn in a series to gradually move the teeth to their desired positions. You can remove the trays for eating or hygiene, as well as for rare special occasions. But best of all, they're nearly invisible to others.
If you're serious about straightening your teeth, take the next step by undergoing a complete dental exam. If the results of the exam show you're a good candidate for orthodontics, we can discuss your options for transforming your crooked teeth into a more attractive smile, regardless of your age.
If you would like more information on adult orthodontics, please contact us or schedule an appointment for a consultation. You can also learn more about this topic by reading the Dear Doctor magazine article "Orthodontics for the Older Adult."