Posts for: October, 2020
By Clemson SC Dental Associates
October 19, 2020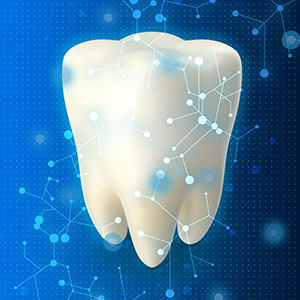 What a difference a hundred years can make—especially the last one hundred. In the early 20th Century, trains were the prime mode of cross-country transportation, electrical power was not universally available, and only the well-to-do could afford automobiles and telephones. We live in a far different world, transformed by digital media, air travel and instantaneous global communication.
Dental care has also made exponential leaps. Dentists in the early 21st Century have more effective and powerful treatments for disease, as well as life-like and durable restorations for missing teeth and less-than-perfect smiles. As far as dentistry goes, you couldn't live in a better time.
But if you thought the last century was amazing for dental care, you won't believe what may soon be coming your way this century. Here are a few of the incredible possibilities poised to become reality in the near future.
Regenerating teeth. As of now, the permanent teeth you have is all you're going to have—but that may soon change. Researchers are closing in on the ability to grow new dentin—and if that becomes practical, other parts of teeth may be next. Utilizing a person's stem cells, the building blocks of specialized human tissue, may yield the greatest prize of all, a completely regenerated tooth.
Targeting bacteria. Tooth decay and other dental diseases are most often caused by bacteria—but not every strain. The true culprits are a select few like Streptococcus mutans, which causes tooth decay. Based on growing knowledge of the human genome, we may one day be able to develop therapies that block transmission of specific bacteria from caregivers to infants, or inhibit these bacteria's ability to produce acid that erodes tooth enamel.
Employing "nano" tools. Nanotechnology tools and devices are no bigger than 100 nanometers (a nanometer is a one billionth of a meter), and perform tasks on the cellular level. Many researchers believe we may soon develop a device of this size that can seek out and destroy tiny clusters of cancer cells within the human body before they spread. This could be a game-changer for treating deadly oral cancer.
The current state of dental care would have amazed our great-grandparents. But we may soon be just as amazed at what 21st Century brings us.
If you would like more information on advances in dental care, please contact us or schedule an appointment for a consultation.
By Clemson SC Dental Associates
October 09, 2020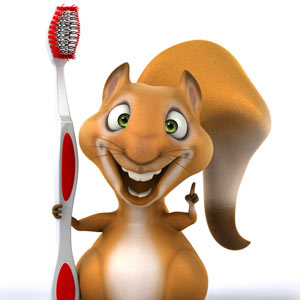 The humble squirrel—darlings to some, bird feeder-robbing nuisances to others—has its own month. Since 1995, the Squirrel Lovers Club of Chicago has celebrated October as Squirrel Awareness Month to pay tribute to this diverse family of rodents with over 270 species. It's also an opportunity to indulge in our favorite "squirrelly" fact: Squirrels' teeth don't stop growing.
And we do mean grow. A squirrel's four front incisors increase about 6 inches a year—a good thing since squirrels put those teeth through their paces gnawing through hard-shelled nuts and seeds. If they didn't keep growing, you'd see plenty of squirrels with worn-to-nothing front teeth.
We humans have some cause to be envious because, unlike squirrels, our permanent teeth stop growing by the time we reach adulthood. That could be a problem since nearly all of us encounter tooth wear as we age.
And it could be even worse. Bad habits like crunching ice, biting into hard foods or using our teeth as tools can contribute to accelerated wear. Some people also involuntarily clench or grind their teeth, creating higher than normal pressure that can wear down teeth.
Suffice it to say, it's worth the effort to quit conscious bad dental practices to prevent your teeth from wearing faster than normal. A teeth-grinding habit, though, may require more than willpower: We'll need to look at other ways to reduce its effect on your teeth.
First, you may want to try to reduce chronic stress, the top contributor to adult teeth grinding. Better stress management with the help of counseling, relaxation techniques, biofeedback or group therapy can all help reduce the occurrence of this destructive habit.
Such efforts, though, can take time. In the meantime, we may be able to help you reduce the effect of a grinding habit with a custom-made mouth guard. This plastic guard worn in the mouth prevents teeth from making hard contact with each other during grinding, and so it reduces the damaging forces that can wear down teeth.
By the way, if you've already experienced excessive tooth wear, not all hope is lost. We may be able to restore your teeth to normal length with the help of bonded porcelain veneers or crowns. After a thorough evaluation, we can give you options for turning back the "age clock" on your smile.
Our teeth may not continuously grow like squirrels', but we can still protect them from the effects of excessive wear. Good dental practices and habits—and restorative measures when necessary—can keep your smile looking as young as ever.
If you would like more information about tooth wear, please contact us or schedule a consultation. To learn more, read the Dear Doctor magazine article "How and Why Teeth Wear."