Posts for: July, 2017
By Clemson SC Dental Associates
July 30, 2017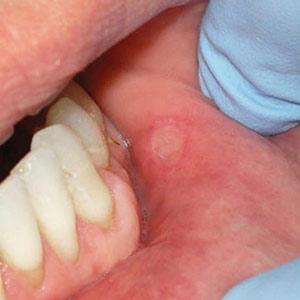 We've all had them — tiny sores that pop up seemingly out of nowhere under the tongue or the inside of the cheek. They're named aphthous ulcers, but are more commonly known as canker sores. For some people, they can be a recurring irritation.
Round with a yellow-gray center surrounded by reddened skin, aphthous ulcers seem to coincide with periods of anxiety or stress, or as a result of some minor trauma. Many people will feel a tingling or painful sensation a few hours or days before the ulcers appear. Once they appear they usually persist for a week to ten days before finally drying and healing. In the meantime they can be painful, especially while eating or drinking.
One form known as recurrent aphthous stomatitis (RAS) affects about a quarter of the population with outbreaks of multiple ulcers that occur regularly. RAS ulcers are usually one centimeter or more in size — the larger the sore the more painful they tend to be.
There are ways to ease the discomfort of an ulcer outbreak and help hasten their healing. A number of over-the-counter products can be used in minor cases to numb the area temporarily and cover it to facilitate healing. We can also apply steroids or inject other medications for more severe cases. You may also find curbing your eating of certain foods like tomato sauce, citrus or spicy dishes can help.
For the most part aphthous ulcers aren't dangerous. In some situations, though, you should seek dental or medical evaluation: a sore that doesn't heal within two weeks; increases in severity, frequency or duration of ulcers; or when you don't seem to ever be without an ulcer in your mouth. We may need to perform tests, including tissue biopsy, to make sure there aren't any underlying systemic conditions causing the ulcers.
More than likely, though, you'll only need relief from the aggravation caused by aphthous ulcers. Among the many remedies, there's one right for you.
If you would like more information on aphthous ulcers or other mouth sores, please contact us or schedule an appointment for a consultation. You can also learn more about this topic by reading the Dear Doctor magazine article "Mouth Sores."
By Clemson SC Dental Associates
July 15, 2017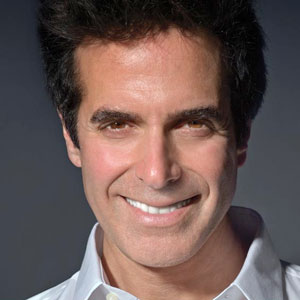 You might think David Copperfield leads a charmed life:Â  He can escape from ropes, chains, and prison cells, make a Learjet or a railroad car disappear, and even appear to fly above the stage. But the illustrious illusionist will be the first to admit that making all that magic takes a lot of hard work. And he recently told Dear Doctor magazine that his brilliant smile has benefitted from plenty of behind-the-scenes dental work as well.
"When I was a kid, I had every kind of [treatment]. I had braces, I had headgear, I had rubber bands, and a retainer afterward," Copperfield said. And then, just when his orthodontic treatment was finally complete, disaster struck. "I was at a mall, running down this concrete alleyway, and there was a little ledge… and I went BOOM!"
Copperfield's two front teeth were badly injured by the impact. "My front teeth became nice little points," he said. Yet, although they had lost a great deal of their structure, his dentist was able to restore those damaged teeth in a very natural-looking way. What kind of "magic" did the dentist use?
In Copperfield's case, the teeth were repaired using crown restorations. Crowns (also called caps) are suitable when a tooth has lost part of its visible structure, but still has healthy roots beneath the gum line. To perform a crown restoration, the first step is to make a precise model of your teeth, often called an impression. This allows a replacement for the visible part of the tooth to be fabricated, and ensures it will fit precisely into your smile. In its exact shape and shade, a well-made crown matches your natural teeth so well that it's virtually impossible to tell them apart. Subsequently, the crown restoration is permanently attached to the damaged tooth.
There's a blend of technology and art in making high quality crowns — just as there is in some stage-crafted illusions. But the difference is that the replacement tooth is not just an illusion: It looks, functions and "feels" like your natural teeth… and with proper care it can last for many years to come.  Besides crowns, there are several other types of tooth restorations that are suitable in different situations. We can recommend the right kind of "magic" for you.
If you would like more information about crowns, please contact us or schedule an appointment for a consultation. You can also learn more about this topic by reading the Dear Doctor magazine articles "Crowns & Bridgework" and "Porcelain Crowns & Veneers."